Featured Album
(Nov/Dec 2010)
... rare radio broadcast from 1978
Featured Artist
(Sept/October 2010)
... award-winning guitarist, two-track limited CD
Featured Album
(July/August 2010)
... an excellent radio recording of music very much of its time - hard rock with prog overtones (evoking early Deep Purple, Uriah Heep and Mountain in equal measure), with excellent use of Hammond organ ...and period-evoking wah-wah and echo
Featured Album
(May/June 2010)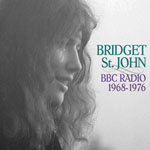 .Comprehensive survey of singer songwriter's BBC sessions.
Featured Album
(March/April 2010)
... the attention to detail and sheer quality of the production work shines through. This is the album to reassert the band's position in the proud pantheon of prog. It never fails to deliver.
Featured Album
(Jan/Feb 2010)
Without doubt, it's going to be exceedingly difficult to find a better album in 2010. Perfect progressive pop rock.
Featured Album
(December 2009)
... It's an intriguing and frequently enlightening journey.
Featured Album
(November 2009)
Without question, Singled Out is the perfect introduction to one of the singer songwriters of the 21st century
Featured Album
(Sept/October 2009)
...brings Maggie's story up to date, a collection of re-recordings that pick out key songs from her career. They all come out fresh and relevant.